My Location
Joplin Missouri
My office is conviently located in downtown Joplin at 501 South Pennsylvania Street.
Map to Office
Your Location
Southwest Missouri
I am able to meet with you at locations more convenient to your personal needs, just call to set up an appointment.
Locations Served
I serve the following Counties and Cities:
Counties Served: Barry, Barton, Christian,
Dade, Greene, Jasper, Lawrence, Newton, McDonald, Stone, and Taney.
Cities Served: Anderson, Aurora, Carthage, Cassville, Granby, Jasper, Joplin, Lamar, Monett, Mt. Vernon, Neosho, Seneca, and Shell Knob

Primary Contacts
I answer my phone after working hours and on weekends. Also, I can meet with you after working hours or on weekends by appointment.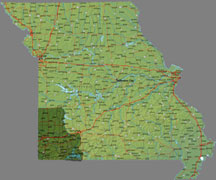 501 South Pennsylvania Avenue
Joplin, MO 64801
Telephone: (417) 781-7600
Fax: (888) 811-8876
E-mail: bart@bamlawfirm.com
Contact Form
Please e-mail me below with your basic information and general type of case or problem. No specific information because this e-mail does not establish an attorney-client relationship. To Sign Up for my e-mailer just send your information and enter sign up in the message box.